Lambda Labs CX-3A datasheet
CX-3A images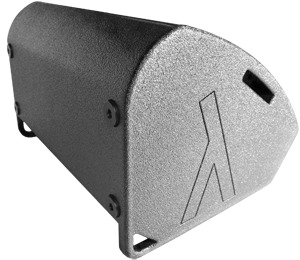 CX-3A description
Lamda Labs' Axisymmetrical High End Mirror – My beloved CX-3A

You may have already indulged in this fancy. Picture yourself, a firm adherent to the Many-Worlds Interpretation, on a journey to your most congruent parallel universe and a visit to a certain someone you know very well: Yourself. Whether or not the both of you already know of this visit or how you will meet in the end, are questions you may keep musing on for a while. For a plunge in at the deep end you would probably have the personal encounter accompanied by spontaneous handshaking, which, however, might turn out to be slightly uncanny. Why not get to know each other from a distance? Like for example, and this is where the matter gets complicated, by visiting your own concert. What would your vocals, or your guitar-solo really sound like? Say, over a certain distance? Full-throated? Or in a whisper?

Although you may have gotten your hopes up by now: we regret to say that unfortunately we cannot send you into your parallel universe – yet. What we can do however, is to provide you with an absolutely first grade acoustic reflection of your own self in shape of an outstanding High End Monitor. But be warned, even Narcissus was soon captivated… Come to think of it, a sensation of butterflies in your stomach or of a second spring with the CX-3A, now at your feet, now eye to eye, would make for a sophisticated and at once harmonious match. For among this monitor's features you will find, not only a perfectly authentic and finely faceted vis-á-vis with unbound power and dynamics, but also a decidedly attractive trailblazer reflecting the state of of the art in Audio Engineering: so, should you happen to get weak in the knees, the mere 23 kg of this compact point source enclosure may still be easily carried across the stage's threshold.

The curvy yet unobtrusive forms clad in an acoustically diaphanous attire accentuate the grand gig, and if push comes to shove the High Density coating proves an especially thick skin, to just briefly sketch the surface.

With the CX-A3, however beauty is not only skin deep. A look underneath reveals exceptional properties, such as two optional monitor angles of 35° and 58°, uniform rigging hardware to guarantee uncompromising main PA mode, and a highly even axialsymetric dispersion of 75°x75°: standard employment of custom-made Dual Range Converters, consistent use of FIR filters and bi-amp mode are characteristics the CX-3A shares with all active boxes coming from our house. It is the heavy duty 15" long excursion driver with a linear xmax of +/- 8mm and above all the compression driver with its Beryllium diaphragm and 4 inch voice coil, engaging the low frequency unit at as low as 800Hz for excellent coverage, that ultimately carve out this High End monitor's unique and astounding tonal features.

Beryllium holds the highest stiffness to weight ratio of all diaphragm materials, which manifests itself in an unequalled impulse response across an extremely wide frequency range. It does not allow for any notable deformation of the dome, even in its threshold range.

The result is a very smooth, crystal clear and exceptionally three-dimensional sound character to within the highest end regions, that never fails to charm our listeners' lips into a smile of surprise, while countless neural transmitters engulf their brains with bliss hormones.

Hopefully we won't be held liable for pandering one of these days, what with all the emotions surging...
CX-3A downloads