Lambda Labs TX-1A datasheet
TX-1A images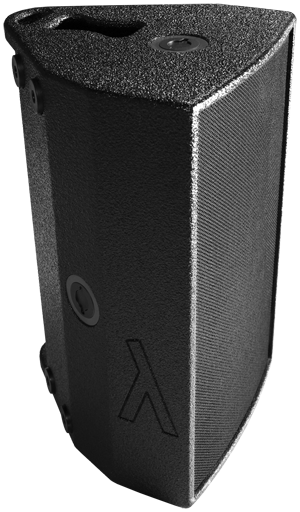 TX-1A description
TX-1A – 10 inch dimensions

Totally clear. The pattern is as simple as proven. Not to take half-measures is the name of the game. And in case of doubt better more than less. That rocks the world. Or is this merely a question of perspective? Perhaps we may introduce you our point of view? A yet undiscovered 10" dimension under the magnifying glass, the TX-1A.

Take a good look but above all listen carefully. Our smallest loudspeaker among the TX series with its 54 cm height and 15.4 kg weight, indeed turns out to be an undreamt powerhouse on minimal space and defines efficiency, sound capacity and dynamic range of modern tops in an utterly new way. Its advance is owed to the consistent bit of most advanced simulation models in synthesis with most exemplary materials but not least to its substantial overhead development time, which implies to our innovative solution approaches. An overhead which we willingly accept for achievements like ergonomic finger eyes, a soundwise impeccable but thus multifunctional enclosure or a steplessly adjustable one click & fly hardware. Just the kick of the TX-1 recoups us superabundantly.

The ideal equipping, consisting of a 10" long excursion driver and a polyester membrane compression driver, is fed by two integrated DSP amplifying modules with each 800 and 200 watts RMS and guarantees maximum headroom. However in order to coequally enhance the first class sound reproduction of our subwoofers at the higher-frequency range is just one side of the story. Laid at your feet with its 24 and 44 degree monitor angle in near or far sound field, the TX-1 cuts a fine figure as well as compact fullrange speaker with a most impressive output and powerful, rich bass reproduction. Anywhere where space plays an important role but more than just loud and audiophile sound is required, the TX-1 is the first choice. Anyway in the other cases...
TX-1A downloads